The children now love luxury; they have bad manners, contempt for authority; they show disrespect for elders and love chatter in place of exercise. Children are now tyrants, not the servants of their households. They no longer rise when elders enter the room. They contradict their parents, chatter before company, gobble up dainties at the table, cross their legs, and tyrannize their teachers.
- Socrates
Growing up, my brother and I were taught to say "please" and "thank you". We learned that you must asked to be excused from the table after dinner and that it is common courtesy to hold a door open from someone. Thank-you phone calls were always made after receiving birthday cards. All gifts acknowledged with notes. Apologizing for a wrong was expected.
Today, I feel as though our children and even many adults are seriously lacking in the manners department. Common courtesy. Respect. Showing appreciation. Whatever you want to call it.
Contrary to how this appears, Ellie is not choking Jack. She is actually hugging him. Er, tackle hugging him.
Currently we are trying to teach her to not just run up and hug friends, but to ask first and to be gentle.

My college roommate and I once handed out goodies to 300+ kids at a Philadelphia elementary school. Guess how many children thanked us? One. One child out of three-hundred. Too many times to count, I have found myself weighed down with a 10 lb diaper bag while pushing a stroller restraining a cranky toddler-Bear and I would be the one holding the door open for children, teenagers, and adults. (Let me tell you, I rarely receive a smile let alone a thank you so perhaps I need to start letting the door slam in their faces.) I occasionally pass out from shock when a young school-aged child holds the door for me. So much so that I thank him profusely and then inform his parents of his awesome manners.
There is hope for our youth!
Or what about sorry? If my charming "angel" pulls your child's shirt because it has a ball on it or glitter, I help her sign "sorry" . Yet so many times I am left fuming because a parent witnesses her own little darling shove Ellie and ignores it. I am not upset with the child, after all he or she is learning, but I am rather annoyed with the parent. I get that kids push, shove, and steal toys, but if no one tells her not to do it and that it isn't nice then child grows up thinking that all is hers for the taking.
Some things just shouldn't be shared. Like viruses, snot, and chewy tubes.
It used to be that if you found a wallet, you turned it in. Of course you turn it in. It doesn't belong to you. That is honesty. Now, if you find money or a wallet and turn it in, you make the news! Because being honest is rare, I suppose. The chant Finders Keepers, Losers Weepers is running through my head right now.
I do not mean to sound like a sanctimonious little snot, but rudeness really does grate on my nerves.
When did we stop teaching our children common courtesy? Is it when we became so absorbed in our smart phones to look up and pay attention to our progeny? Do parents just not have the time? Or maybe the parents themselves lack manners (which sadly I have seen all to often). Yes, I realize that I am placing a fair amount of blame on the parents here. I do believe that children can pick up good behaviors from teachers and other kids, but I also believe it starts at home, at the earliest of ages. We seem to feed into our current generation's sense of entitlement and it is only going to hurt our children later on in life.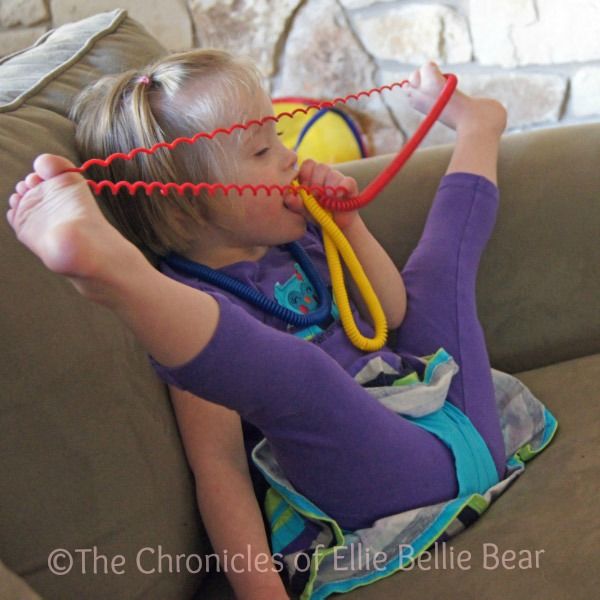 Clearly, not very ladylike.
Perhaps my views of social politeness are a bit antiquated. Although, I am not asking for married woman to refer to their husbands or partners as "Mr./Mrs. Smith" as opposed to his/her first name nor am I requesting that
A lady ought to adopt a modest and measured gait; too great hurry injures the grace which ought to characterize her. She should not turn her head on one side and on the other, especially in large towns or cities, where this bad habit seems to be an invitation to the impertinent. A lady should not present herself alone in a library, or a museum, unless she goes there to study, or work as an artist
.
(
Good Manners for Young Ladies
, 1800s), because, well, I have failed this horribly. Me, ladylike? Yeah, right! However, I still expect the usual please, thank you and I feel as though Chick-Fil-A is the only place that has it mastered. Come on McDonald's, step it up a bit!
Ellie is still learning to navigate the world, but she is slowly learning that courteous words/signs should to used in certain situations.

I am trying very hard to teach Ellie the basic foundation of kindness. She scribbles on thank-you notes, signs "sorry", "please", and "thank you". She cleans the table after all meals even if she sometimes mixes up the trash vs. sink. Ellie may not understand exactly why we are doing these things yet, but in time she will. However, I am beginning to think that keeping her feet off the table will be a long battle. . . along with wearing shoes in public places. Oh and not running up to random men and calling them "dada".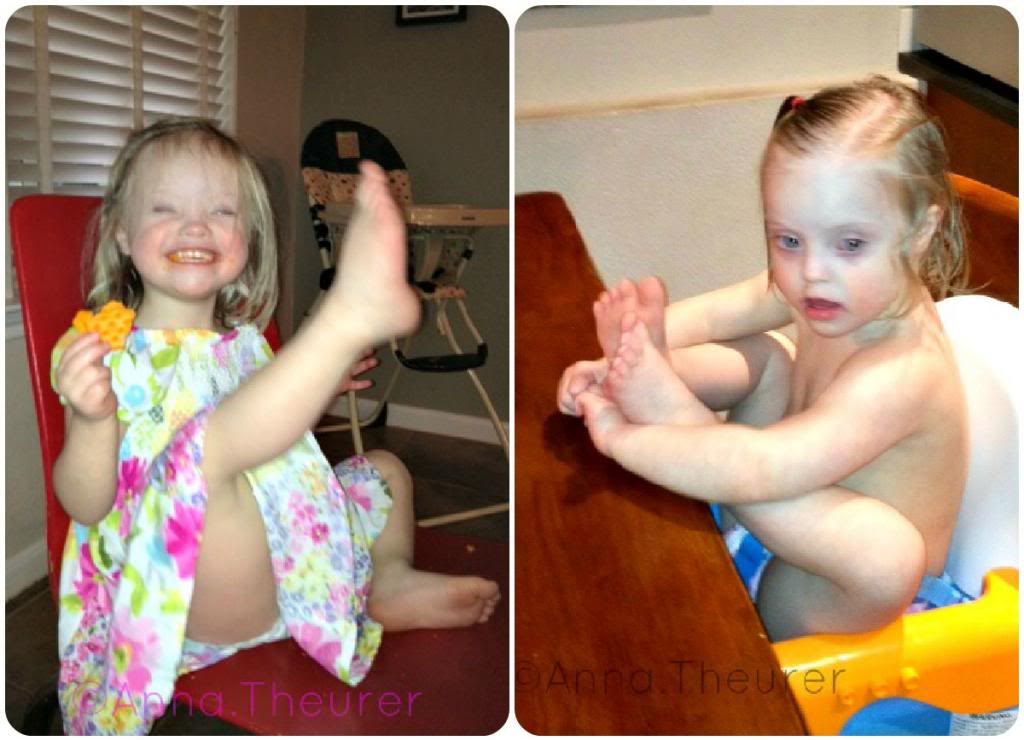 Ah dinner etiquette. At least her elbows are not on the table.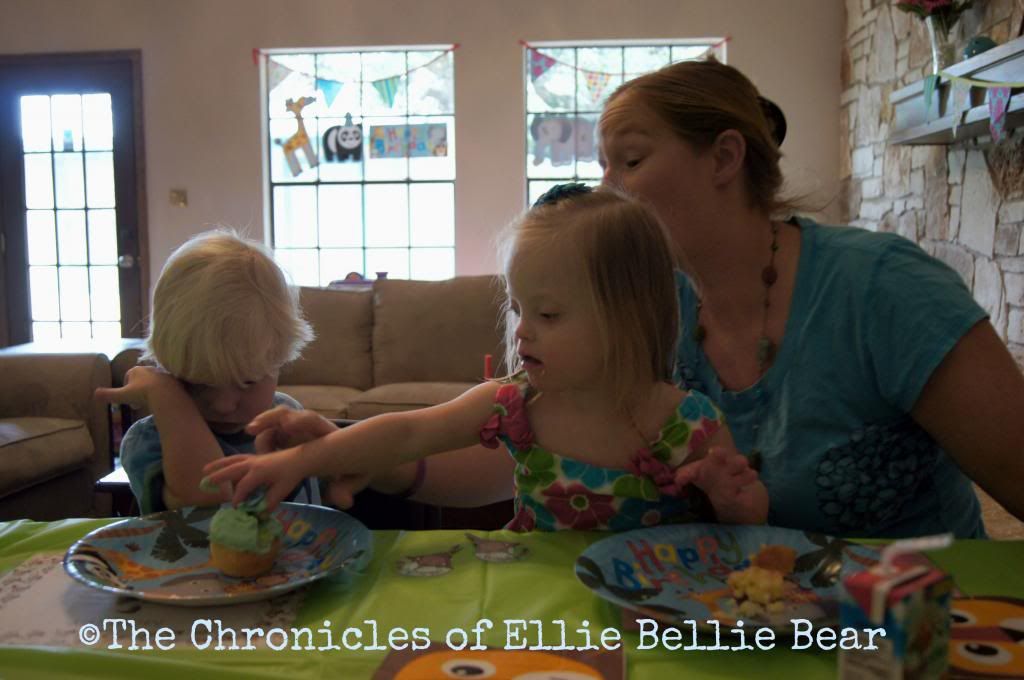 Cupcake Thief: not okay.
Ellie sees a child playing with a ball
signs "my turn, share, please"
yanks ball out of child's hand, aka stealing and hands him whatever toy she was playing with (she was going for a trade transaction)
The poor kid has no idea what has hit him (or what on Earth Ellie was doing with her hands).
It is a start. It isn't perfect. It is a work in progress.
The art of sharing

Even with my rant about lack of manners, I do need to tell you that several of my friends are doing great with their children. They try to teach the little bambinos about sharing and they help them write Thank-You notes after birthday parties. My one friends little girl is particularly verbose and is by far the most polite child I have even met.
She is 3.5 years-old and our conversations go like this:
B: "Uh excuse me, Miss Anna, may I (I know, may I) please have some water?"
me: Yes, you may.
B: Thank you, ma'am
She then proceeded to tell her mama that Ellie doesn't have nice manners (snicker snicker). I don't think I ever laughed so hard. Hah!
Clearly my good friend has read Parents 25 Manners Every Kid Should Know By Age 9. . . in fact, I think she had the goal of her kid mastering them by age 3. How did she teach Little B? By modeling.
As per Rachel Coleman of the Signing Time! series: "please, thank you, sorry makes everyone feel good."
Other articles:
Narcissistic and Entitled to Everything! Does Gen Y Have Too Much Self Esteem?
Grandmothers blame lazy parenting for children's rudeness and lack of table manners Daily UK
How to teach manners to toddlers, kids, and tweens. Babble.com (2010)
Raising your child to have good manners. ForDummies.com